FatRank is an agency built on growth hacking and scaling businesses online presence.
Are you in need of more traffic or leads to grow your business?
FatRank offer lead generation and SEO services to selected clients.
When taking on any SEO for your business, you are going to need to look at more than just a keyword list alone. Your website is going to need strong backlinks to help build up an authority position in Google search.
Companies such as Fatrank offer link building services and website SEO to help elevate your business above the same old keywords and tired old techniques.
In this Fatrank review, we will be taking a look at why this service may be the best choice for your SEO strategy moving forwards.
It's healthy to have a great set of keywords and a flexible strategy.
However, you may wish to use a keyword rank service and link building team to help make your scaling of the average Google search go that little bit further.
Who is Fatrank?
Fatrank is a search engine optimisation behemoth, offering a variety of services to help entrepreneurs and small businesses make their marks on an ever-growing internet.
Fatrank is a website set up by Rick Hope and James Dooley.
Fatrank is well-known for its fantastic approach to link building. The team's insights into how Google operates are well worth taking advantage of, meaning that you can always expect more than just a clutch of keywords to help you improve your overall ranking.
The company's link building services are, above all, worthy of note.
However, unlike many SEO firms, the company does dabble in a variety of other spheres and services, to the extent where they're a font of advice and support for managing your business in general.
The team takes a refreshing view of the SEO industry as a whole. They focus not only on improving the ranking of their clients but also on providing actionable advice for self-reflection and growth.
There is plenty of useful advice and further reading available on their website, which is well worth dipping into if you are in the process of growing your company.
As we will soon discuss, the brand offers a wide selection of ranking boosting features and functions, allowing you to save time on keyword research and more besides.
Their main website is beautifully simple, meaning you should make sure to check out what they have to offer and present before you look elsewhere.
What Does Fatrank Offer?
Fatrank specialises in a variety of different services. These include:
Link building. This is the company's main attraction, offering white hat techniques to help you reach out to the people who genuinely matter to you. Fatrank works to create backlinks and to help build your authority through guest posts and link insertions, meaning that there should always be a clear and straightforward way for you to scale the heights of the Google search top 100.
Rank checker services. Fatrank will work hard on your behalf to analyse your current position and authority online, meaning that they will be in a firm place to offer you the best tools to improve your standing in the long run. By checking rank with Fatrank, you will gain a clearer understanding of how you can ascend the rankings for years to come. The company will also offer you a flexible keyword rank checker service, which you can use to see where you are making an impact with various long-tail phrases and the like.
General and technical SEO. The Fatrank team is regarded by many as SEO gurus above all others. This means that whether you have a few keyword queries or are keen to tie up that technical SEO behind all the content and media, they will be able to impart a variety of simple, actionable advice.
Support and mindset guidance. Unlike many other rank boosting services and link building agencies, Fatrank offers a fantastic 'mindset training' repository, where you can learn more about how to harness a clearer mindset for running your own business. This is a service that is incredibly focused on self-growth!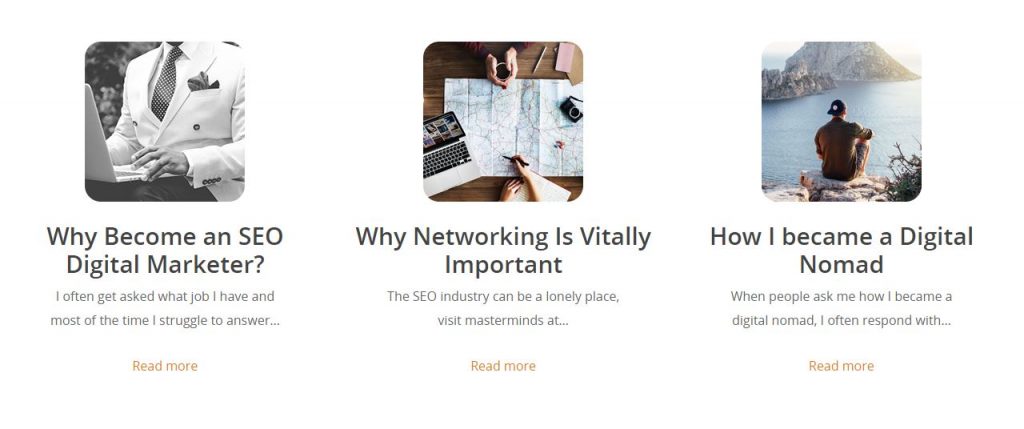 Pricing
Pricing for Fatrank's services and digital nomad advice might not be too freely visible on their main website, but this is not necessarily a bad thing. This means that you will need to reach out to the team for a bespoke quote.
This means you are more than likely to find you will receive a custom quote for your needs, meaning that if you are unsure what you need from link building and search results boosting services, the company will be sure to offer you genuine value.
Fatrank Overview
Fatrank is a company which offers link building, SEO and more besides.
If your knowledge of SEO starts and ends with keywords and search engine basics, the growing team at Fatrank will always be happy to review what you have in place or to take the time to boost your search appearances for a while new website or business.
The company refers to themselves as digital nomads, and they have been a part of the link building and wider SEO scene for many years.
As such, their knowledge and expertise are amongst some of the best-trusted on the web. It's well worth taking a look at their packages and reviews.
Fatrank Contact Details
At present, you can contact Fatrank through their web form for any enquiries.
They are also available for connection and contact through social media:
What Others are Saying
"It's rare that you find marketers as skilled as those you'll work with at Fatrank. These guys have a laid back attitude but know their industry better than most."

"I wasn't sure where I was going with keyword rank in general – it's a bit of a minefield. Fatrank does make things easier for everyday business owners to understand how to approach things from a different angle."

"Fatrank isn't just an SEO agency. It's a way of life! Their resources are great, and they are always there for our team if we ever need their guidance."
Final Thoughts About Fatrank
Fatrank establishes itself not only as a fantastic link building resource but as a fully-fledged hub for small business mindset advice.
There are few agencies which offer the same level of guidance, from search ranking through to ongoing authority building.
Take a closer look at what Fatrank has to offer, and use their simple web form to get in touch as soon as you possibly can for more information.
All Digital Companies
Here is the full list of the best digital marketing companies we have reviewed:
The top-rated SEO company reviews were updated in January 2021.